Castle Hohnstein
Romantic landmark of the town
The castle complex rises high above the Polenz valley in a wild and romantic way. The old walls enchant their visitors with their picturesque charm. The view from one of the many vantage points in the castle area shows the whole beauty of the unspoilt rocky landscape. Our tip: A picnic in the castle garden under the large linden trees should remain unforgettable. If you really want to immerse yourself in the mysterious flair of the castle, you should spend a night in the castle hotel or the castle inn.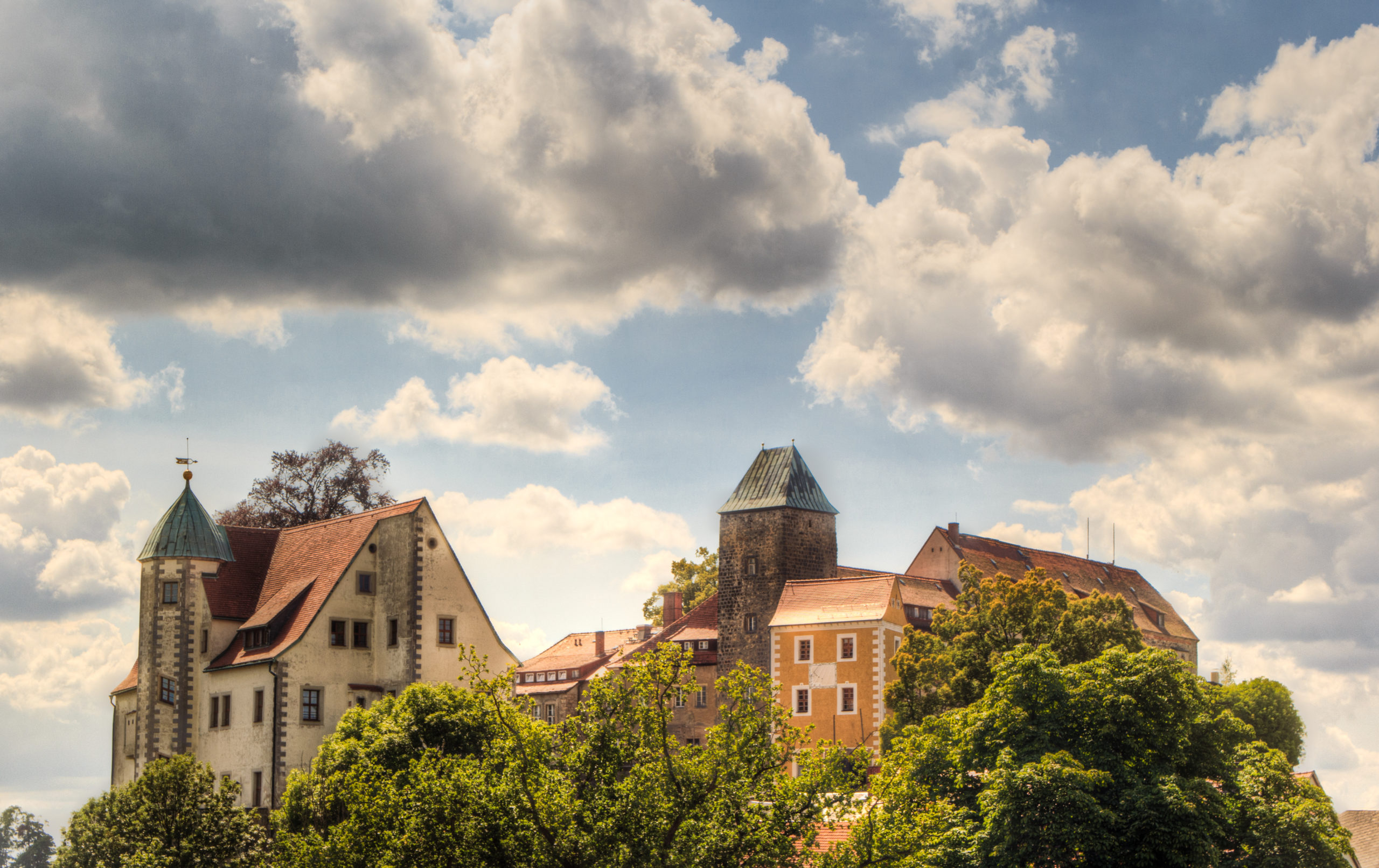 Enjoy with idyllic flair
Enjoy the holiday, celebrate parties or hold conferences – Hohnstein Castle is an ideal place for everyone who is looking for something special. The extraordinary ambience gives every occasion that certain something. The castle is a wonderful backdrop for a fairytale wedding, a great holiday paradise and offers enough space for large groups. How about a glass of wine, a cold beer or a snack with a picturesque view on the castle terrace?
Ten event rooms and the spacious outdoor area are suitable for conferences, meetings, workshops and celebrations. Overnight stays can be booked in two categories. The 16 comfortable rooms of the castle hotel are the best choice for families and couples who want to spend their vacation in the Elbe Sandstone Mountains in an unusual ambience. Things are a little more modest in the hostel's shared rooms. 160 seats are waiting for group travelers who are enthusiastic about castles.
Past and present in the castle
The castle towers over 140 meters above the Polenz on an approximately 90 meter high rock spur. Once built as a fortification, it is now a popular destination. Hohnstein owes the name and origin of the castle, which is said to have existed as early as 1236 and belonged to a Bohemian noble family. Some relics from history can be viewed in the castle's exhibition rooms. The castle complex comprises several levels. The delightful castle garden alone has a size of 1000 square meters. A special highlight is the observation tower, which offers a fantastic panoramic view.