Bastei and Brand
World-famous masterpiece and dreamlike rocky landscape

Nowhere else in the Elbe Sandstone Mountains meets nature and bold construction as closely as on the Bastei. Anyone who has enjoyed the wide view high above the Elbe and has walked between the mighty rocks over the Bastei bridge will be delighted. But that's not the only sensation in the region, as every tour through the unique landscape will show. The "Brand" area around Hohnstein is one of these Elbe sandstone highlights.
The "Brand" area enchants the senses
The "Brand" fascinates with its steep rock faces and fantastic views. The "Brand" view is also called the "balcony of Saxon Switzerland". The unforgettable panorama extends from the Schrammsteine area over the Ore Mountains to the Bastei area. A dream place to pause for a moment. The Brandbaude offers the perfect catering for this. Our tip: when you wake up, experience the great view from one of the lovingly furnished hostel rooms. Anyone who then climbs from the Brand over the legendary 850 "Brand" steps down into the Polenztal and continues to the Bastei can enjoy the beauty of nature with alert senses.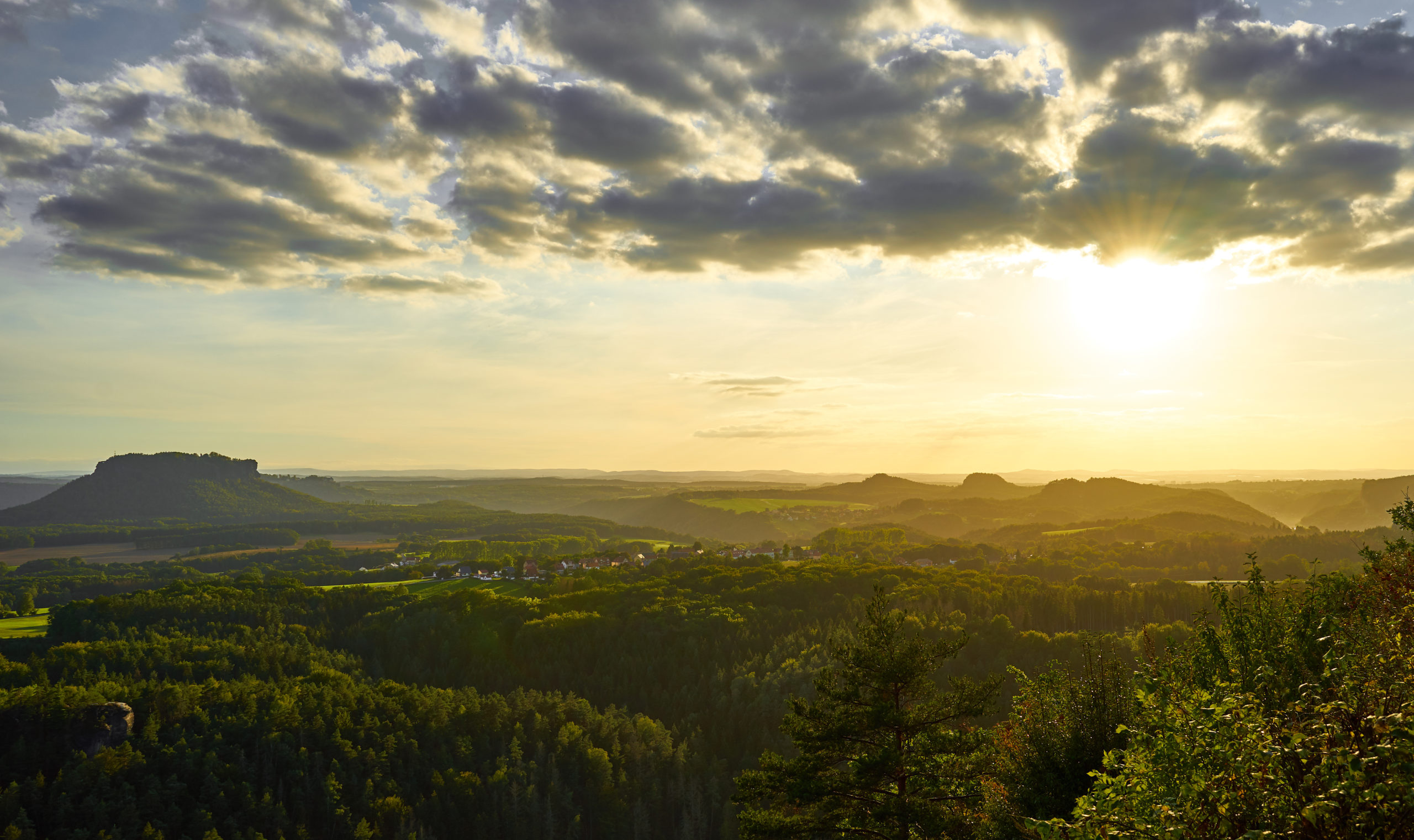 The Elbe sandstone experience Bastei
The unique view from the spectacular rock reef of the "Bastei" with its stone bridge impresses every visitor. The Elbe sandstone landscape is magnificent and mysterious. Bizarre rock formations rise from the rugged terrain. The destination rises 194 meters above the Elbe and the climatic health resort of Rathen. The more than 76 meters long Bastei bridge was built from stone in 1851. The building with seven stone arches rises boldly almost 50 meters above a deep gorge. Before that, a wooden structure spanned the crevices of the so-called "Mardertelle" since 1826. Remains of the rock castle Neurathen have been preserved on the "Bastei" reef. The knight's castle, which was built in the 14th century, can be visited on a tour of the open-air museum.
The Bastei is a magnet for visitors to Saxon Switzerland and is heavily frequented. A traffic control system is used to regulate the traffic via the only road access from Basteistraße (S 165). There are two parking spaces available to visitors. If there is free capacity, the bus and car parking lot near the bastion and the reception parking lot at the Steinreich adventure world can be used. If the parking lot near the bastion is fully occupied, the entrance will be closed to visitors. Visitors can then reach the bastion from the reception car park with an OVPS shuttle bus or on foot. Direct access to the bastion is only permitted for coaches and buses, hotel guests with permission, delivery traffic and with a severely handicapped ID card.
What does a visit to the Bastei cost?
Bastei car park fees
Car

up to 3 hours 3 €
day ticket 5,50 €
Collection car park fees
Camper

day ticket 11 € (0-24 Uhr)
only one overnight stay (= two daily rates)
Use the neighboring motorhome park!
Shuttle bus Bastei
Single Trip 1 €

Round trip 1,50 €

Family ticket 4 €
Overview plan with free capacities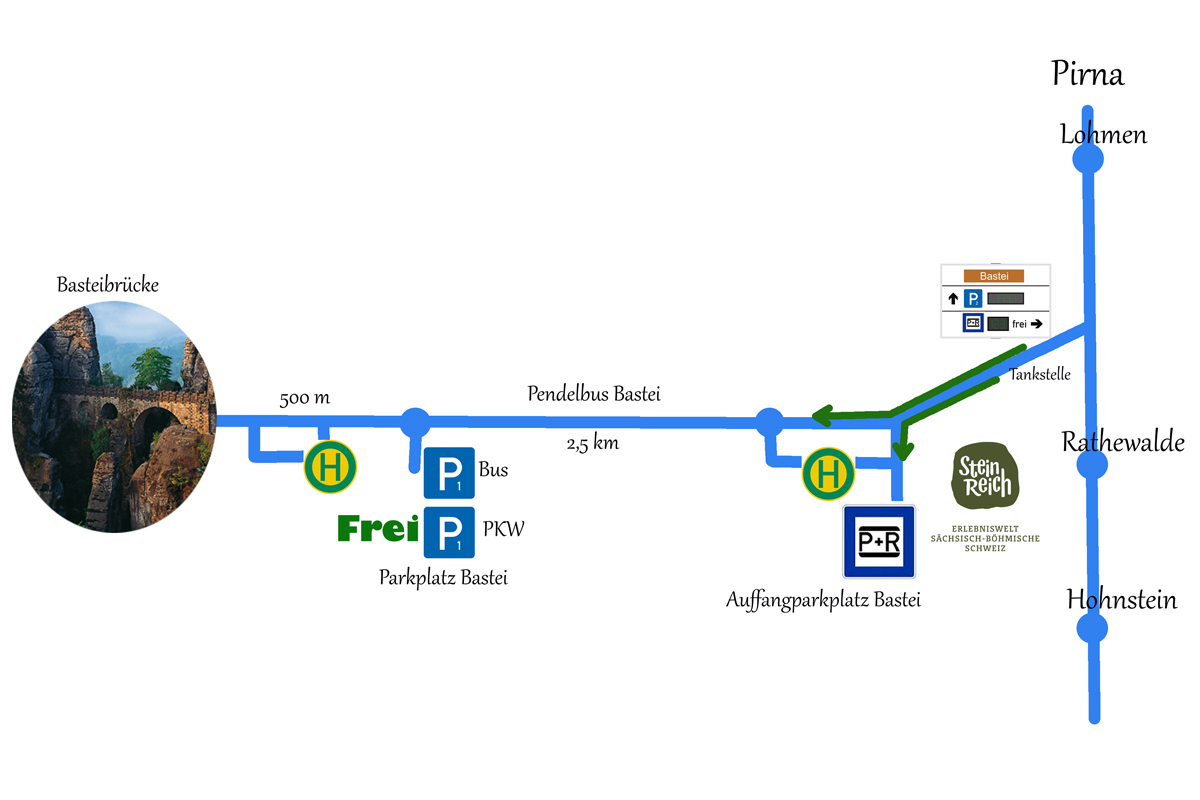 Overview plan at full occupancy of the Bastei parking lot